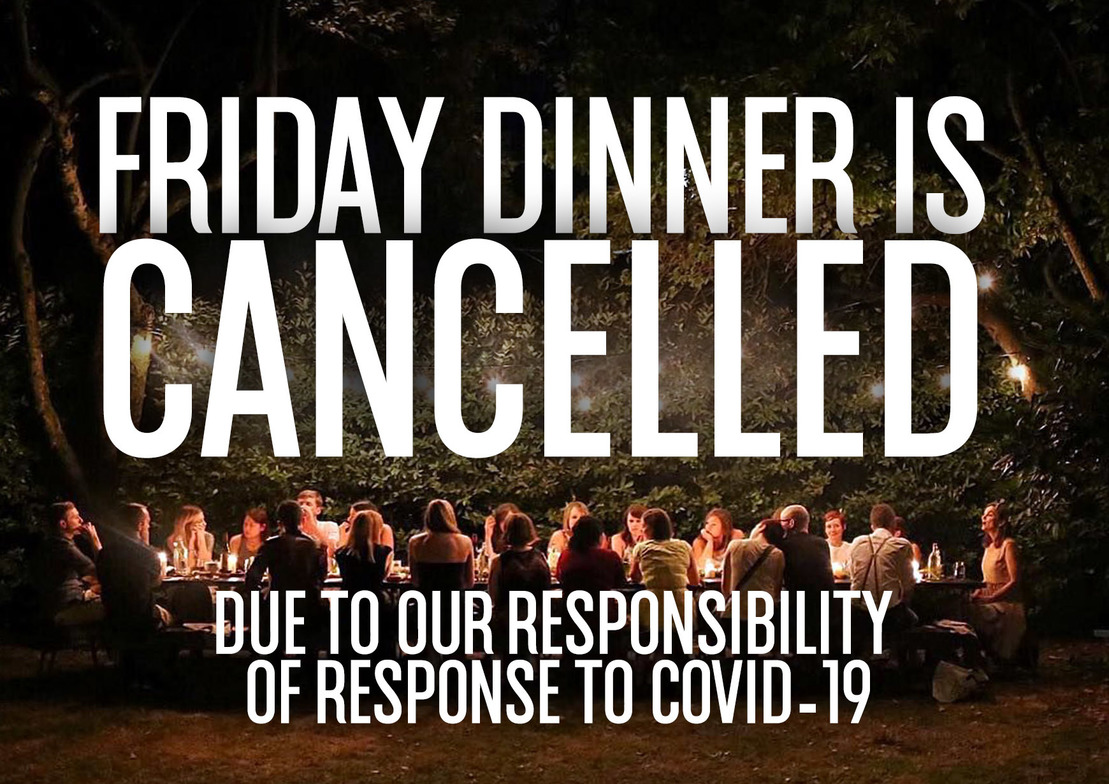 Unfortunately, due to the rapid spread of the COVID-19 virus and the new confirmed cases in our city,
we have made the call to cancel our Friday dinner outreach.
Our Church includes a number of groups, including those we serve at Friday dinner, who are especially vulnerable to this virus. Therefore, we believe it our responsibilty to limit potential spreading through large gatherings such as this.
Please join us in praying for all those affected by this new virus, that God would move quickly and bless those searching for an answer in medicine. Pray also His peace would calm the world's reaction, that we would respond well to the advice of the World Health Organization, and limit the reach of COVID.
Grace and peace,
- Church of our Lord