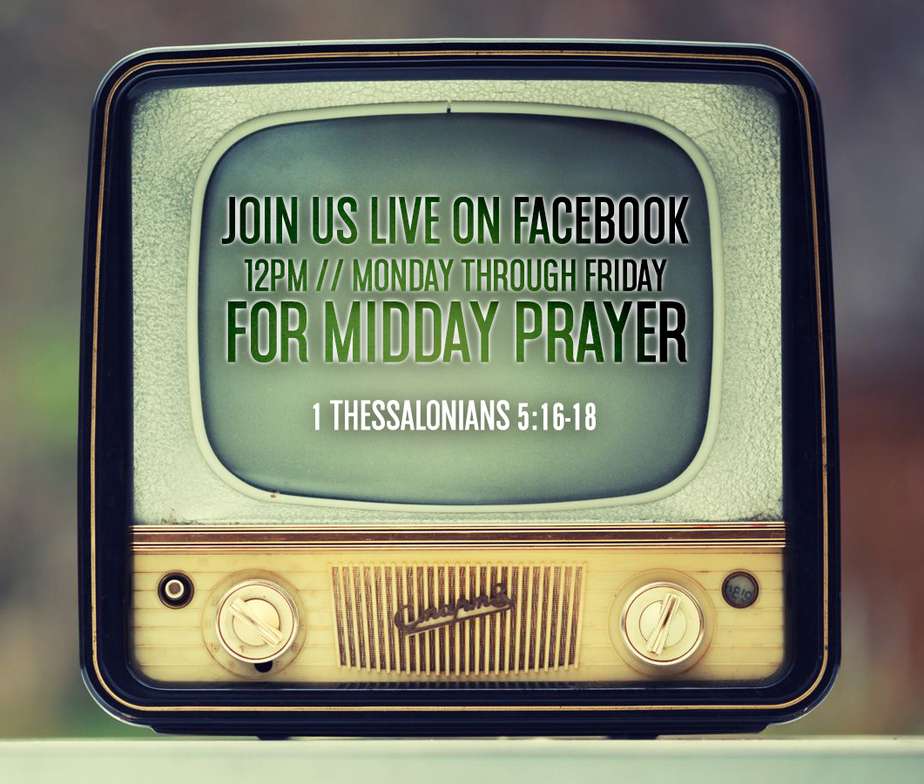 Join us Monday-Friday at 12:00pm for midday prayer on our Facebook page. Since we can't gather in person right now, let's gather online for prayer and fellowship.
The office is open and staff are on site, but we encourage you to stay home until the crisis has passed. We will update the website and social media regularly.
How to view our Facebook 'live stream' without a Facebook account:
1) Go to our Facebook page either through our website ourlord.ca, and clicking on the events page, and then clicking on the 'Sunday live stream event', and then following the link in the event
-OR- go directly to our Facebook page with this address: https://www.facebook.com/ourlord.ca/?ref=bookmarks
2) a pop-up window will appear asking you to make an account, to skip this, simply click 'not right now' at the bottom of the pop-up (you may have to scroll down slightly to see this)
3) scroll slightly down the page, the latest video will be the first to appear in our 'news feed'
4) feel free to scroll further down afterwards, and enjoy any of our previous live videos of midday prayer when it suits you!
God bless you during this strange time. To stay spiritually strong and growing, keep to a regular time of Bible reading and prayer and check in with your friends by phone or email. Stay focused on the grace of the Lord Jesus Christ and be wise in your social interactions.